Health & Wellness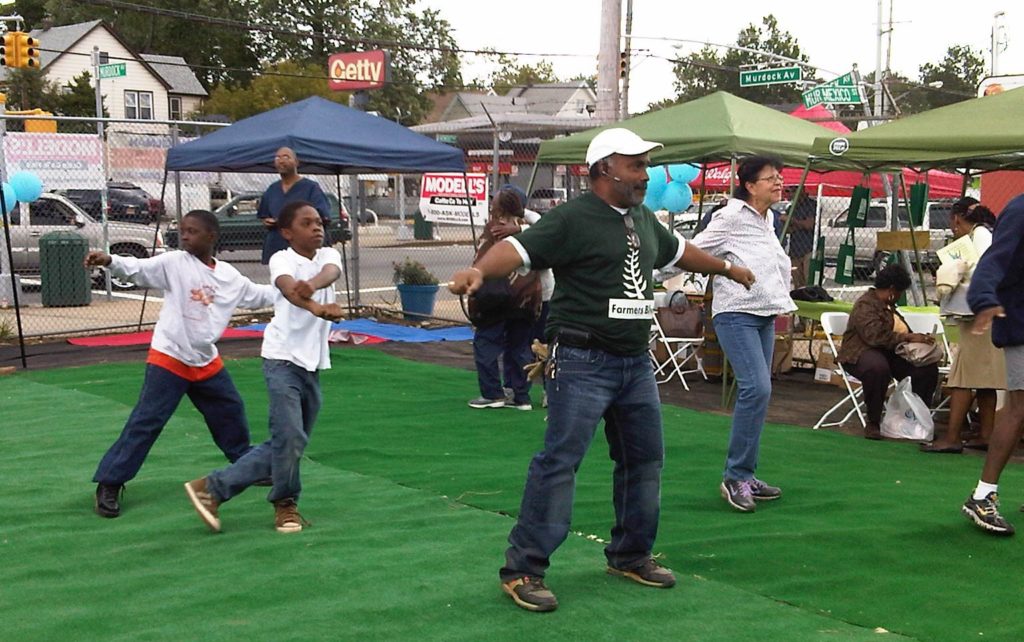 FBCDC was born out of the simultaneous foreclosure crisis in southeast Queens in 2008 and the closures of several hospitals and medical centers serving our area. Since then we have remained engaged in promoting physical and mental health & wellness within our community.
Arts & Culture
Art is fundamental to the culture of southeast Queens, and FBCDC provides platforms for local artists — whether trained at York College, other schools, or self-taught. The work of local artsists has been seen and heard at Seed Capital Cafe, the Triangle Building, Earth Tones & Side Dishes events, and more.
Community Enrichment
Each one, teach one is a philosophy at the core of Farmers Boulevard. We have followed this principle in several of our community events and programs, including the Community Enrichment Series, Farmers 4th Saturdays, Jamtech, and many of the workshops at Seed Capital Cafe.
Earth Tones & Side Dishes
Earth Tones & Side Dishes is a full-service restaurant and performance space envisioned for the St. Albans/ Hollis area of southeast Queens. The concept is built upon the musical heritage of the area, the goal of healthier eating, and an eclectic blend of side dishes from around the Diaspora. Please contact us with partnership inquiries.